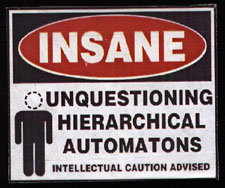 A couple who I know is moving to the city in the next few months. One of them is in temp housing now and they spend the weekends looking for places to rent. The husband pulls in some pretty good bank. Around $500K a year. They are not hurting in the slightest. I met them to day for lunch after they went looking for apartments. Their price range is $4K to $5K per month. Looking for a 2 bedroom, 2 bathroom. Know what they found? Nothing!
Manhattan is just outrageous. The average condo sold is now above a cool $1M. You might think the long tail is dragging that average up. But that $1M will get you a decent 1 bedroom or a very crappy 2 bedroom. And when I say crap I mean air conditioners hanging out the window, old parque floors, last renovation circa 1970 and about 1,000 square feet. To get anything nice it has to be above $2M for a 2 bedroom.
If this guy is bringing in half a million and can't find a decent apartment what kind of salaries are most people taking home in Manhattan? It is frightening. That's why such crappy areas as Harlem, Brooklyn, and Hoboken are such hot spots. In many ways those areas have much more character than Manhattan does now. Everything in the city is too upper crust.
That couple by the way is coming over tomorrow for brunch to check out our apartment.